Welcome to the site of the Irish Association for Russian, Central and East European Studies, IARCEES. This site provides information about the Association's background and current activities, membership and publications.
The principal activities of the Association are organising an annual conference and publishing the biennial Irish Slavonic Studies. Regular updates concerning the annual conference and other Association affairs are also posted on our Facebook page.
We aim to expand our range of activities and to develop our Association as a forum for anyone with an interest in Russia, Central and Eastern Europe, and welcome any suggestions and ideas.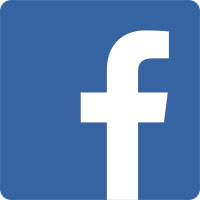 ~~~~~~~~~~~~~~~~~~~~~~~~~~~~~~~~~
44th IARCEES Annual and International Conference
'Populism and Illiberalism in East, Central and Southeast Europe', 15-17 Sept 2022, NUIM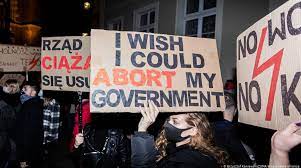 We are pleased to announce the Call for Papers for our next Annual Conference,'Populism and Illiberalism in East, Central and Southeast Europe'. The conference will take place on 15-17 September 2022 at Maynooth University, with the option of online participation.
Please see the CFP for further details.
Please send your title, 400-word abstract, 150-word bio, contact details and affiliation (if applicable) to iarcees2022@gmail.com.
Proposal deadline: 28 July 2022
Notifications of acceptance: 2 August 2022
The conference seeks to contribute to the growth of the field by opening up new avenues of research and encouraging further academic collaboration. The conference hopes to provide a forum where both established academics and junior scholars, who would have the opportunity to present the results of their research. IARCEES members and academics from the countries of Central and Eastern Europe are particularly encouraged to apply.
For further information please contact Dr Aneta Stepien(Maynooth University).
~~~~~~~~~~~~~~~~~~~~~~~~~~~~~~~~~
Statement on the war in Ukraine
24 February 2022
We, the committee of the Irish Association for Russian, Central, and East European Studies, scholars of diverse backgrounds and disciplinary interests, condemn with one voice this morning's military assault against Ukraine. And we unequivocally offer our support and solidarity to all those in Ukraine and elsewhere suffering as a result of this aggression. We are deeply concerned about the human consequences of this military action, consequences which, we fear, will be grave and long-lasting. We can find no explanation – much less justification – for the invasion in the reasons given by the Russian government. It is an assault on the safety and well-being of the Ukrainian people and a basic denial of the Ukrainian state's sovereignty and democratic existence.
In the coming days and weeks, the IARCEES committee will discuss and make public the ways in which material support can be extended to the many people who will suffer at the hands of this invasion. As an academic organisation we have deep interests in both Ukraine and Russia, and a significant portion of our membership has professional and personal attachments to those countries. We remain committed to supporting all individuals and groups invested in peaceful dialogue and exchange, and we affirm our commitment to keep such lines of dialogue and exchange open.
For today, we wish to reiterate our shock at the invasion and once again express our solidarity with all those who will be adversely affected by it.
John Paul Newman, President.
Jennifer Keating, Vice President.
Balázs Apor, Committee Member.
Katja Bruisch, Affiliate.
Maria Falina, Committee Member.
Jana Fischerová, Committee Member.
Roísin Healy, Committee Member.
Tetyana Lokot, Committee Member.
Aneta Stępień, Treasurer.
Lili Zách, Committee Member.
~~~~~~~~~~~~~~~~~~~~~~~~~~~~~~~~~
ISS 27
We are delighted to announce the publication of Vol 27 of Irish Slavonic Studies. A huge thank-you goes to Jana Fischerová as editor and Róisín Healy as assistant editor for putting together, and the authors for contributing to, a very interesting volume. Further information can be found on the publications page.