Welcome to the site of the Irish Association for Russian, Central and East European Studies, IARCEES. This site provides information about the Association's background and current activities, membership and publications.
The principal activities of the Association are organising an annual conference and publishing the biennial Irish Slavonic Studies. Regular updates concerning the annual conference and other Association affairs are also posted on our Facebook page.
We aim to expand our range of activities and to develop our Association as a forum for anyone with an interest in Russia, Central and Eastern Europe, and welcome any suggestions and ideas.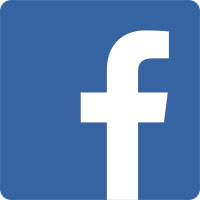 NEWS
The 43rd Annual IARCEES conference will take place at UCD in spring 2020 and is organised by Dr Jennifer Keating. Updates will be published in due course.
~~~~~~~~~~~~~~~~~~~~~~~~~~~~~~~~~
Postgraduate IARCEES Workshop 'Central and Eastern Europe: Past, Present and Future', UL, 28th February 2020
New: Extension of deadline for abstract submission
The purpose of the workshop is to bring students researching central and eastern Europe, as well as the former USSR, together, to exchange ideas and network. This year the workshop will be held at the University of Limerick on 28/2/2020 and is being organised by Marina Selnitsyna and Sven Milekic.
Interested postgraduate researchers are invited to submit abstracts for papers (up to 300 words) by 7 January 2020. Abstracts must be accompanied by a short biography (up to 150 words) and the title of the proposed presentation. Please email your abstract and biography to Marina Selnitsyna and Sven Milekic.
Please see the CFP for further information about the workshop.