Welcome to the site of the Irish Association for Russian, Central and East European Studies, IARCEES. This site provides information about the Association's background and current activities, membership and publications.
The principal activities of the Association are organising an annual conference and publishing the biennial Irish Slavonic Studies. Regular updates concerning the annual conference and other Association affairs are also posted on our Facebook page.
We aim to expand our range of activities and to develop our Association as a forum for anyone with an interest in Russia, Central and Eastern Europe, and welcome any suggestions and ideas.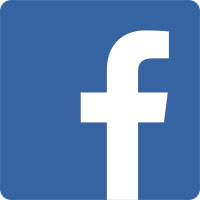 NEWS
"Rethinking Stalin and Stalinism"


Seminar to mark the retirement of past President of IARCEES, Prof Geoff Roberts

University College Cork
3–4 May 2018
NEW: Seminar programme
On Thur evening, 3rd May, there will be a public keynote lecture by Prof. Chris Read, University of Warwick, followed by a celebratory dinner.
The AGM will also be held at the seminar, over lunchtime on Friday, 4th May. Please send nominations for committee membership, motions etc. to the IARCEES secretary, Lili Zách, by 23 April 2018. Please note that membership renewals (May 2018-April 2019) are also due at this time.
The seminar is free (dinner cost approximately 30€) but we ask that, for catering purposes, you register with Lili, by 23 April 2018. We hope that many members will be able to join Prof Roberts in celebrating his retirement.
Copies of the 2005 special issue of Irish Slavonic Studies, Vol. 22, 'Stalin: His Times and Ours' which was edited by Geoff Roberts) are for sale at a special offer price of €10 plus postage (discount for multiple copies). Please order from the editor.