Click on this link to view past events.
44th IARCEES Annual and International Conference
'Populism and Illiberalism within East, Central and Southeast Europe', 15-17 Sept 2022, NUIM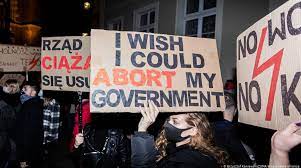 The next annual conference investigates populism and illiberalism within different European states. The conference will take place in hybrid format, both in-person at Maynooth University, and online. Please find the full programme below, and further details at the registration link and on our Facebook page. Please register for the conference itself by 12 September 2022 through this link.
The conference will be opened by a public keynote lecture by Elżbieta Korolczuk, Södertörn University & University of Warsaw, on Thursday, 15 Sept 2022, 5pm, who will speak on 'Understanding the relation between populism and gender in contemporary Europe'. The keynote will be presented online and requires separate registration.
The AGM will take place on Saturday, 17 Sept 2022, 3.30-5pm, as part of the conference. All members are encouraged to attend. Please contact Dr Aneta Stepien Dr Aneta Stepien if you just wish to attend the AGM.
IARCEES Conference Programme 2022
CFP (this call is now closed)
For further information please contact Dr Aneta Stepien (Maynooth University).